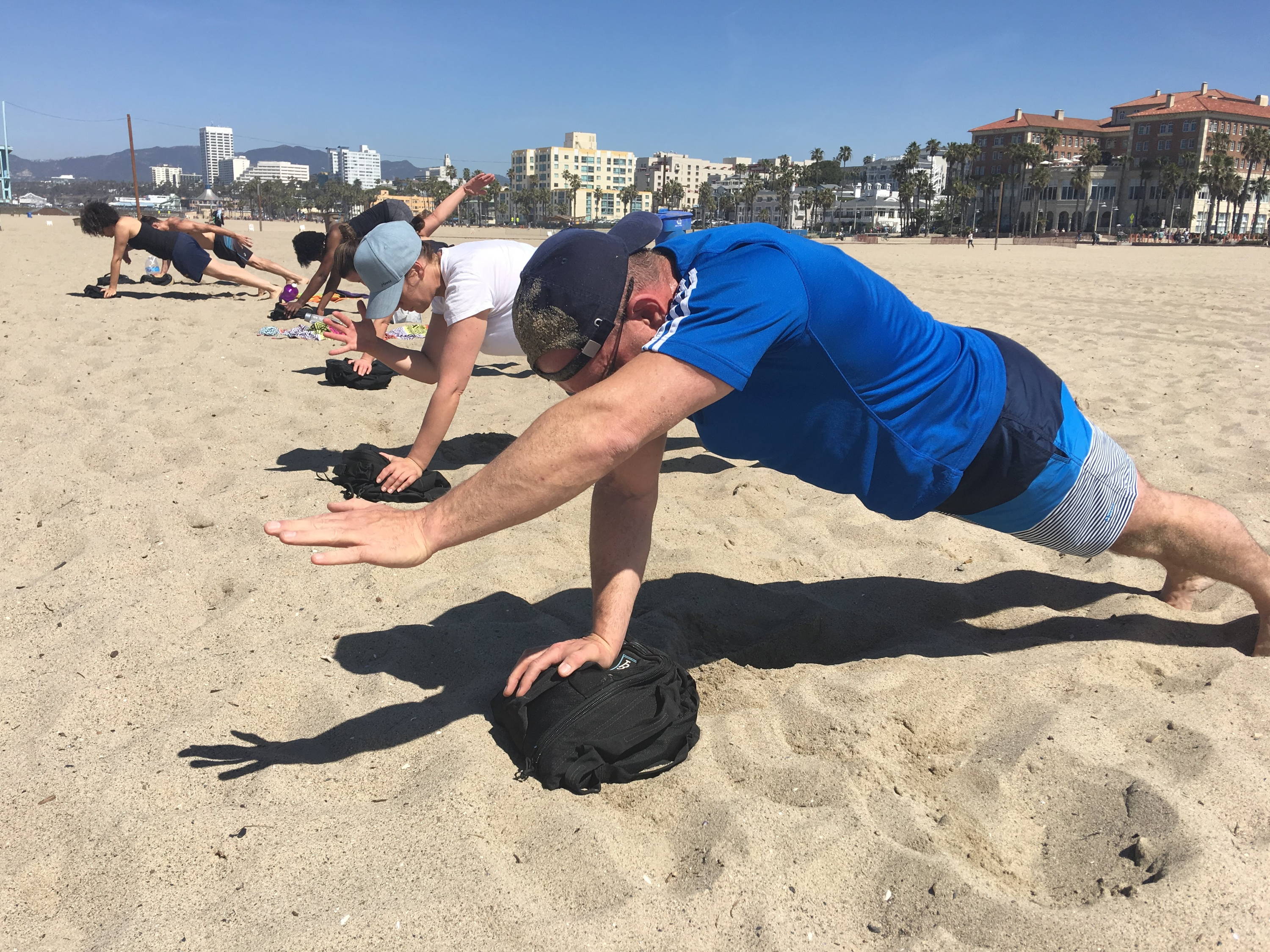 Every 75-minute session begins with yoga inspired dynamic warm-ups. Preparing your body for hip opening, fat burning, muscle building pre-programmed High Intensity Interval resistance training using the powerfully versatile 5 tools in 1- T3 Bag. True anytime, anywhere fitness tool.
Finish your session with a cool-down, meditation and an ocean dip! Just what the Dr. ordered.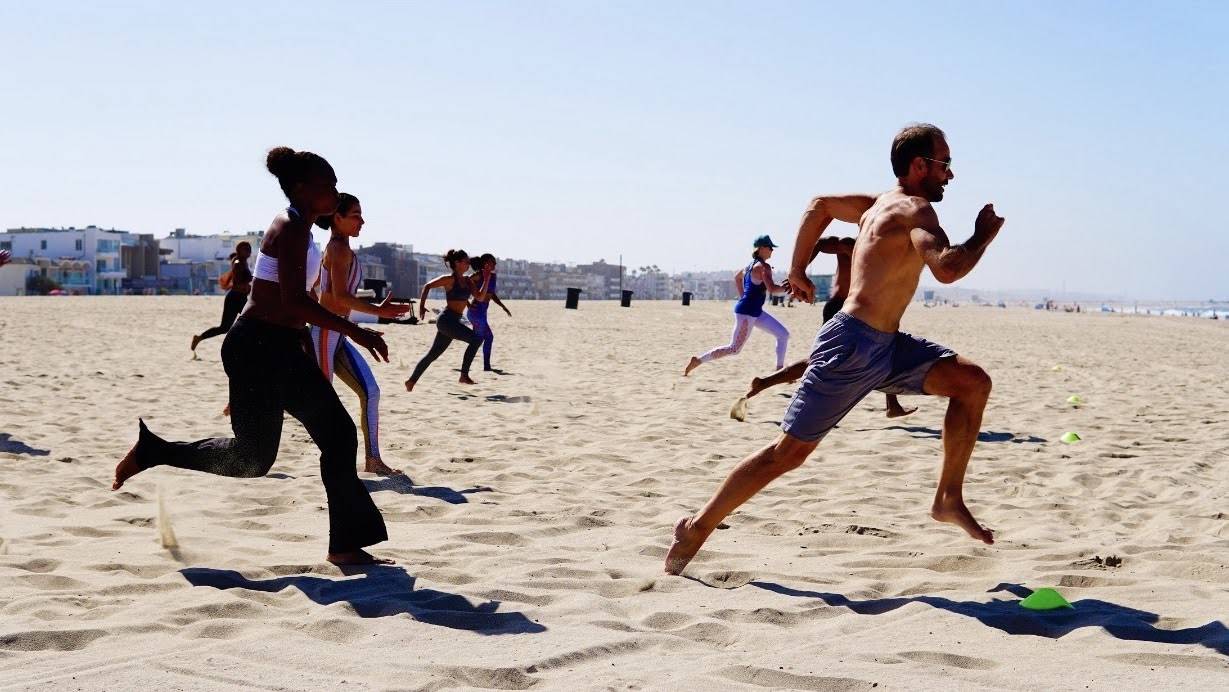 Fitness in nature as intended.
No walls, doors or ceilings. Just Vitamin D from our sun, negative ions from the Pacific Ocean soft sand re-aligning and re-ignite your every step.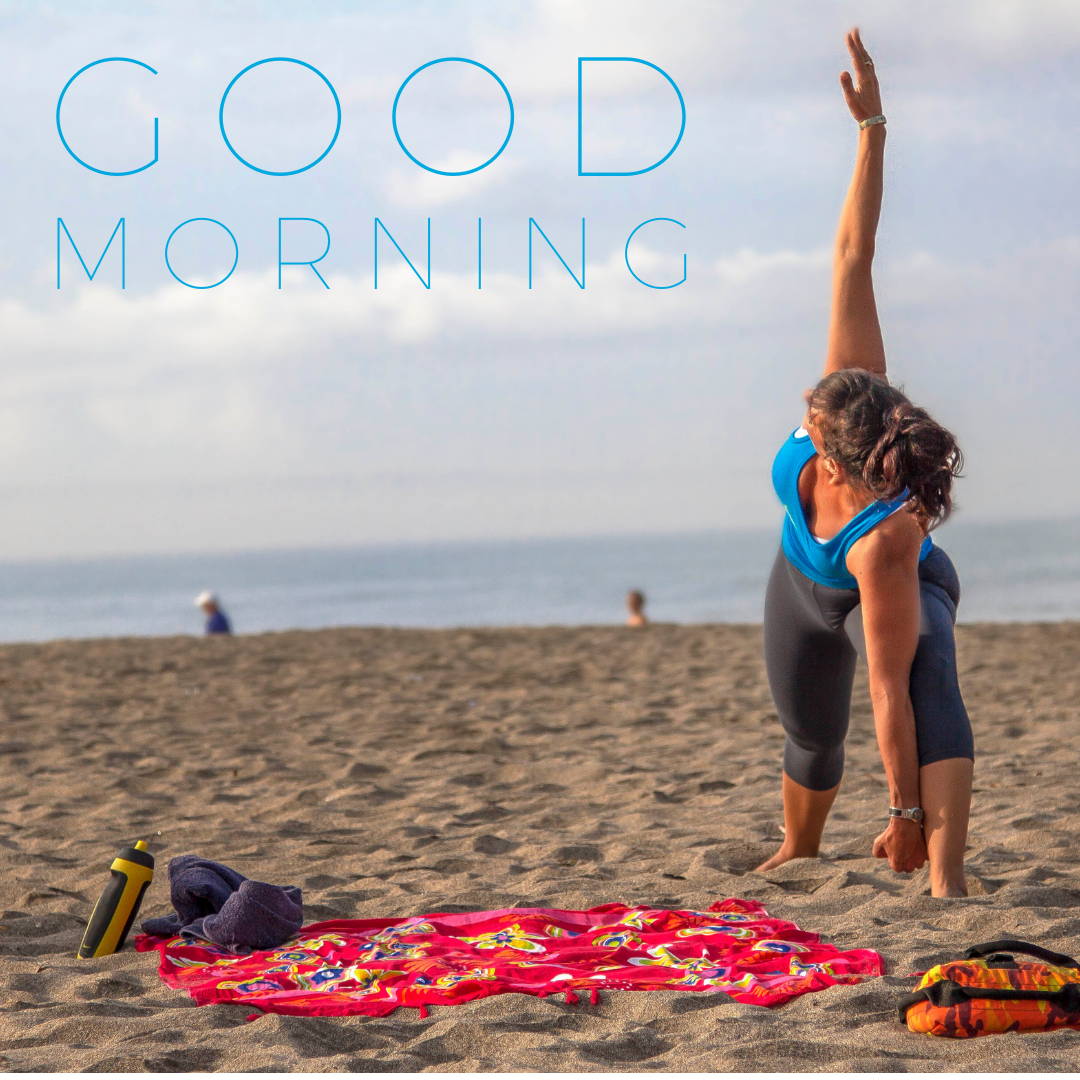 Tuesday-
Total Body Glutes & Core/Meditation
Glutes and core strengthening is at the root of our movements.
Get back to moving again with plyometrics, mobility drills and sprints.
Thursday-
Glutes & Core/Meditation
Set your intention during the yoga warmup to mindfully and powerfully push through and surpass your goals.
This session is all Glutes and Core. Calm your mind-body-spirit down with a meditation/shavasana finish.
Saturday-Total Body Tabata/Meditation
LET the MUSIC Play! 20 seconds on 10 seconds off Tabata style work! We are going to hit EVERYTHING. Finish off your workout with a cardio sprint session. Reclaim your power!
Sunday-Strength & Conditioning/Meditation
Everything we do during the week but with a Battle Rope mix!
Your safety is very important to us. We supply the hand sanitizers, gloves and wipes for you. We also practice social distancing. No claps, hugs but you will still feel the love!
Amazing instruction!
"Good vibes, great sweat. So much fun and the group was awesome."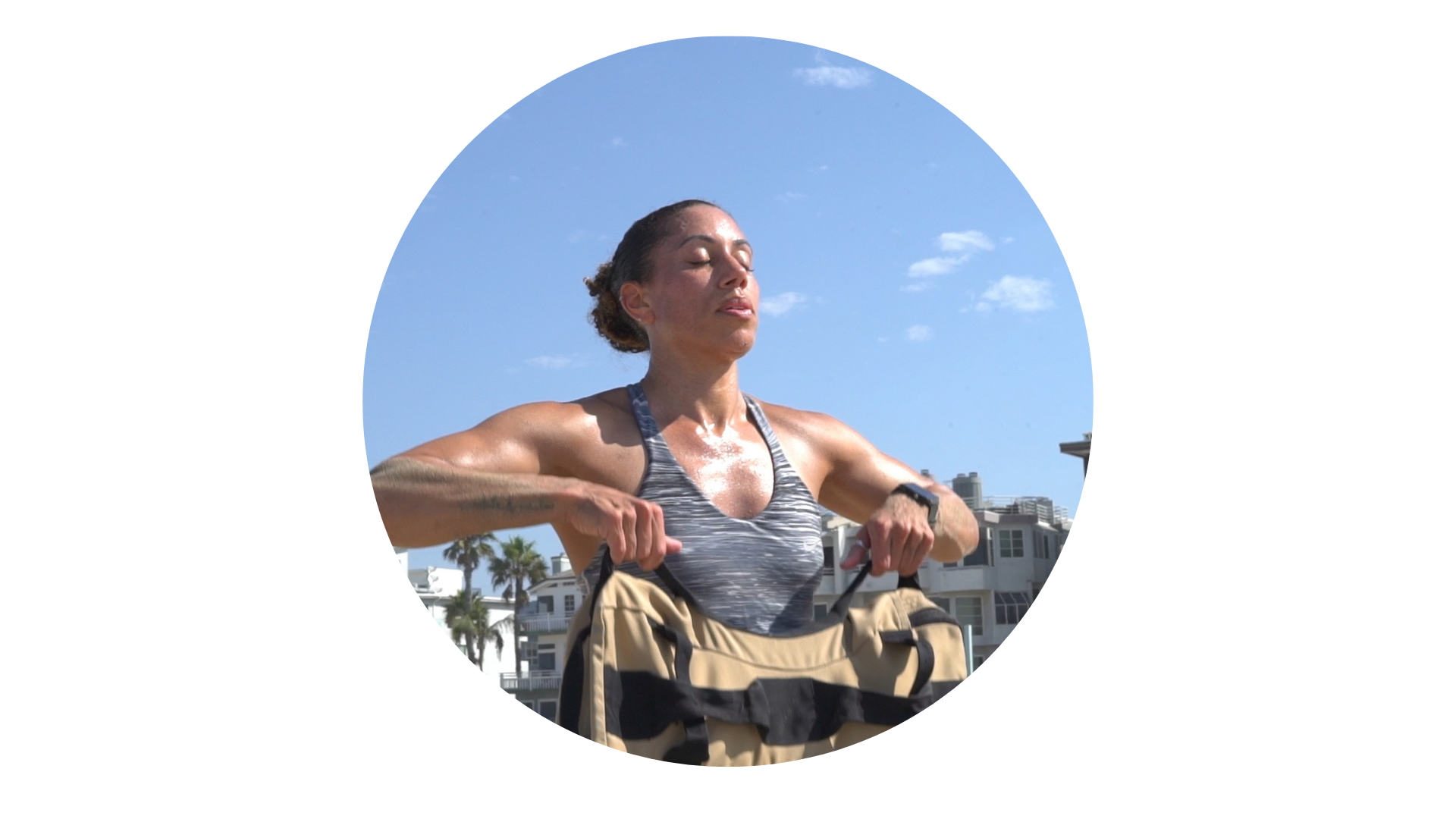 Can't wait to comeback!
"thomas is the best class trainer I have ever had - motivational, positive, attentive, and jacked! Can't wait to come back"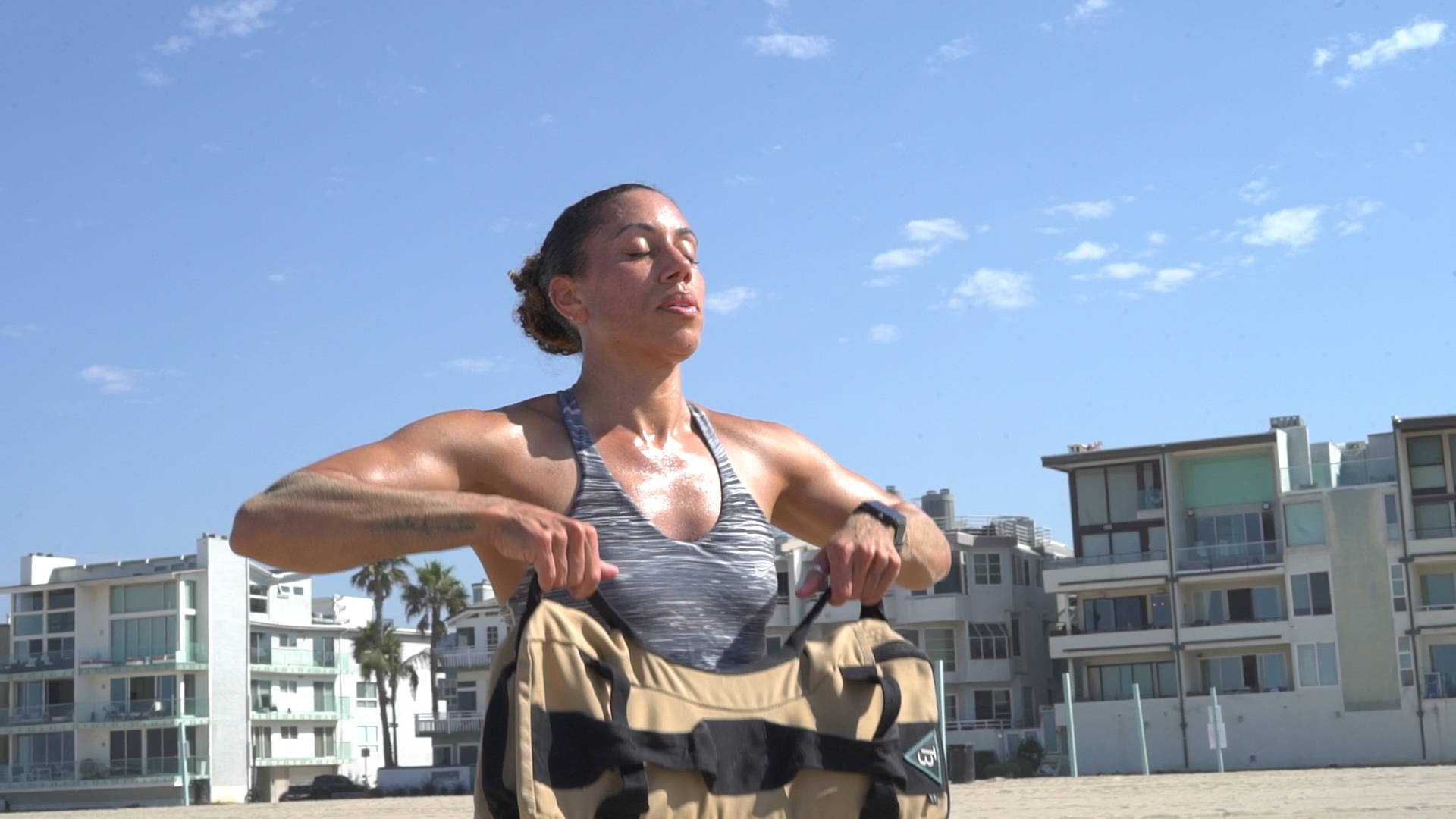 5 Stars for Esteli's glutes & core class!
" Always the best vibes.. Where yoga meets strength..Esteli is an amazing instructor and she has crafted the perfect fusion of her experience in yoga and strength training. Just as a yoga instructor talks you though each pose, the way she articulates and talks us through each rep to really get us to put our minds into the muscle we're working...is truly an art form in itself and shows her level of passion and expertise! I feel supported and a sense of calm throughout the class as I listen to her instruction and feel my glutes, core, and full body getting stronger and more mindful with each rep! Thank you Esteli!"


This was great!
"Really enjoyed getting into some different muscle groups. Being on the beach isn't too bad either! Thanks Thomas."


We are here to support you.

13 Driftwood, Marina Del Rey, CA, USA 90292